Amira Casar - filmography
26 January 2018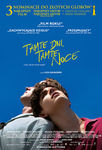 Call Me by Your Name
Directed by: Luca Guadagnino
Cast: Elena Bucci, Vanda Capriolo, Amira Casar
Category:
drama
/
romance
The new film by Luka Guadagnino ("Insatiable", "I am love") is a sensual story about the gusts of first love. Northern Italy, summer 1983. Elio Perlman, a brilliant seventeen-year-old of American-Italian... more
27 October 2006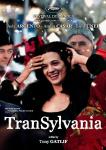 Transylvania
Directed by: Tony Gatlif
Cast: Asia Argento, Amira Casar, Birol Unel
- Co zrobiłaś, że znalazłaś się aż tutaj?
- Wyobraź sobie co chcesz, ja zrobiłam to wszystko.
Tony Gatlif, francuski piewca kultury cygańskiej, w Transylwanii powraca do Rumunii, kraju w którym... more