Adrian Grunberg - filmography
20 September 2019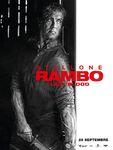 Rambo 5: Last Blood
Directed by: Adrian Grunberg
Cast: Sylvester Stallone, Paz Vega, Louis Mandylor
The action movie legend, the indestructible Sylvester Stallone returns as John Rambo, the hero who made him immortal.
It's time to face the past.
John Rambo reaches for a bottle more often than he... more
11 May 2012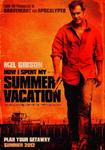 Get the Gringo
Directed by: Adrian Grunberg
Cast: Mel Gibson, Peter Stormare, Dean Norris
Category:
action
/
crime
/
drama
"Zabójcza Broń" w stylu Tarantino!
A miało być tak pięknie. Udany skok i góra kasy do podziału, a na koniec niekończące się wakacje w rajskim kurorcie. Wakacje może i będą, tylko kurort zmienił się w... more